The Stars Came Out for a Gala Evening

New York State Senator John Brooks isn't just a legislator whose district happens to include the campus. In fact, he is a staunch advocate for the College, a frequent visitor, a champion of FSC causes and, it so happens, a proud alumnus— Class of '74.
For those reasons, and more, Brooks was honored at the annual President's Gala in November with the President's Award for Alumni Leadership, appropriate recognition for someone who has witnessed and praised Farmingdale's transition from agriculture to technology. His vivid memories of his time at the College (then known as SUNY Farmingdale) include a dairy, barns, and a menagerie of farm animals.
"I always talk about the pigs and the cows," Brooks says. "That's what I remember about the old days."
Of course, there was no Campus Center at the time. No gleaming School of Business building. No first-rate athletic facilities with artificial turf and lights. In fact, the campus bears little resemblance to the one he knew when starting his coursework in Business Administration.
But Brooks doesn't cling to FSC's past. Instead, he continues to help the College continue its push as the leading College of Technology in SUNY in terms of enrollment, academic programs, and student outcomes. And he has led the drumbeat along with Assembly members Steve Stern and Kimberly Jean-Pierre for state support for a new academic building that would allow FSC to expand its capacity.
"Farmingdale is a success story," he says. "What has happened to the campus, the institution it has become, is amazing."
Of course, much of FSC's progress can be attributed to the dedication of its faculty and staff. So Dr. Charles Adair received the President's Award for Faculty Leadership for his long-standing contributions to the College beginning as a professor and chair of the Biology Department in 1988. He is currently Dean of the School of Arts & Sciences and a member of theboard of the Broad Hollow Bioscience Park. He was honored with the Chancellor's Award for Excellence in Teaching in 2003 and a campus CARES Award in 2010.
The President's Award for Student Leadership was presented to Sonia Y. Chemerisov (Bioscience '21), a native of the Dominican Republic who is an orientation leader, resident assistant, a member of the Golden Key International Honor Society, and a volunteer in the American Cancer Society's Relay for Life. The Ram's Horn Award for Corporate Leadership was given to Barnes & Noble College, FSC's bookstore partner for over 25 years, for its service to the campus and its philanthropic support. B&N has also demonstrated its commitment to FSC by implementing changes and introducing new technologies to support faculty and students.
The President's Awards
Celebrate Three Distinguished Individuals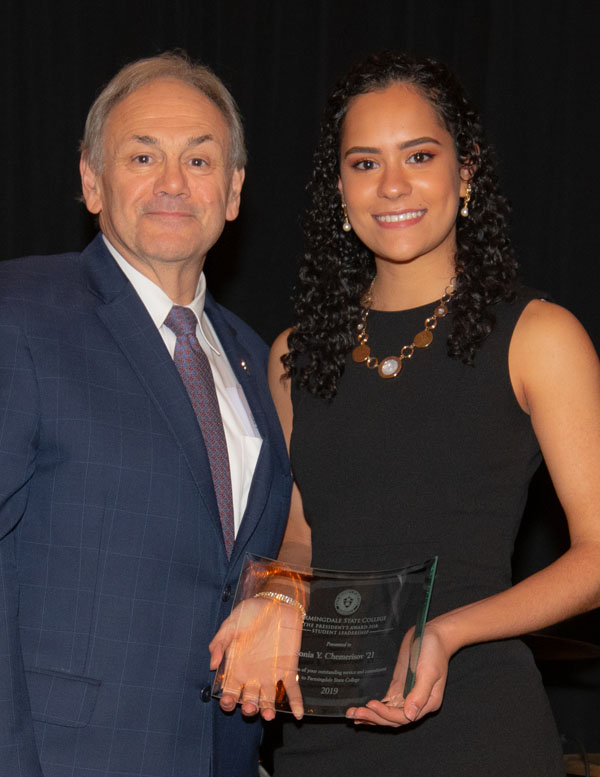 Award for
student leadership
Sonia Y. Chemerisov '21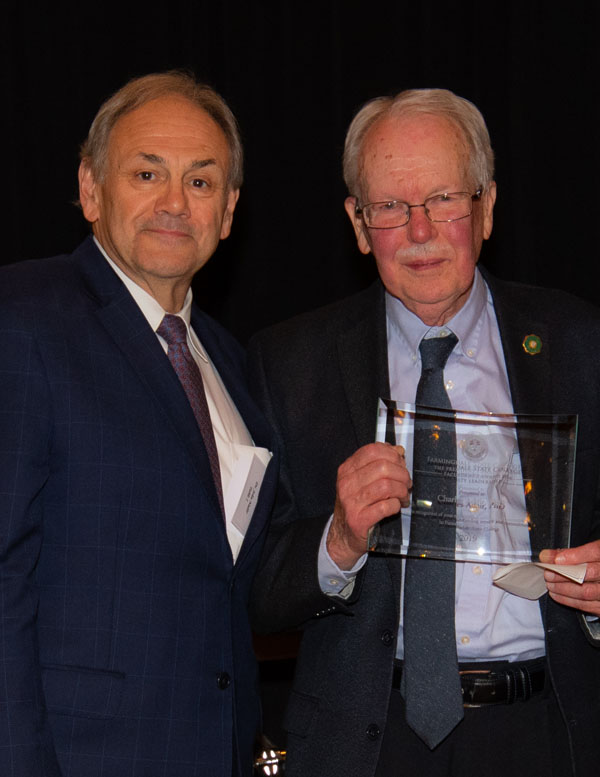 Award for
faculty leadership
Charles Adair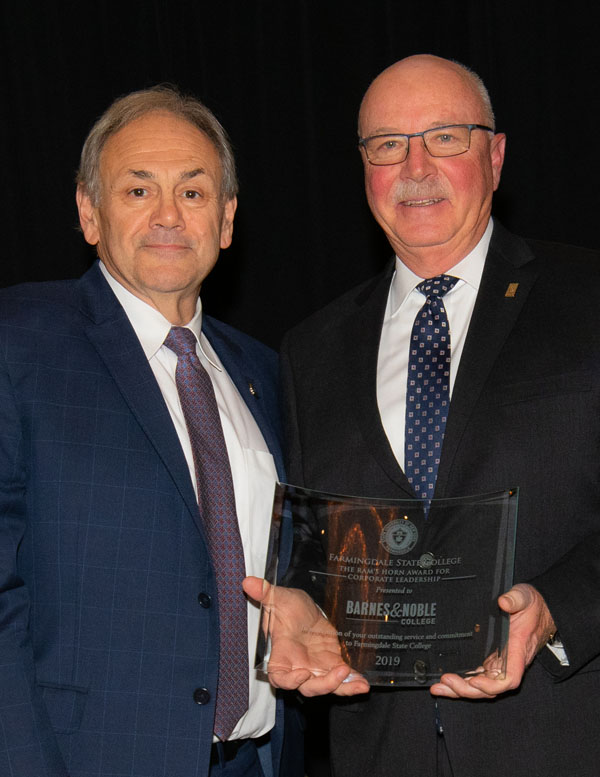 Ram's Horn award for corporate leadership
Barnes & Noble College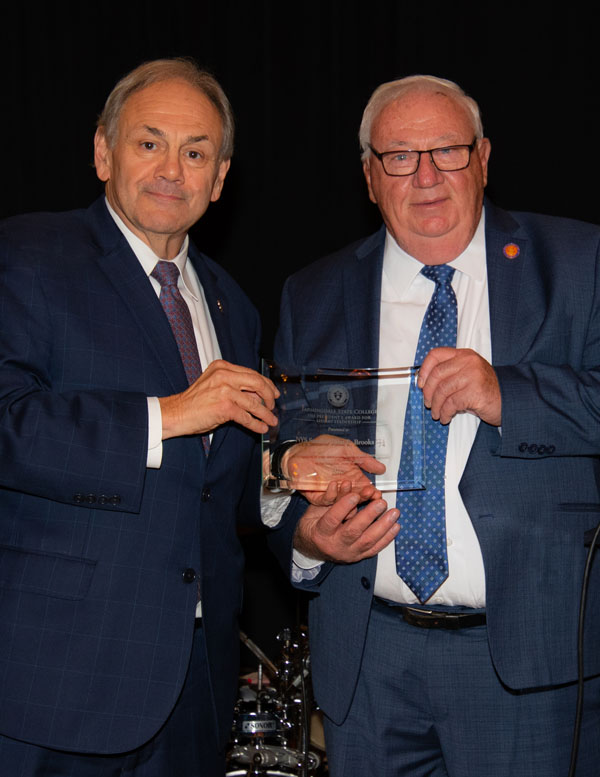 New York State Senator
John Brooks