FSC's new Director of Athletics, Tom Azzara, has plenty of experience to call on, after working in the athletic office for 30 years and serving as Director of Athletics for Compliance and Operations since 2016. That also was the year Azzara and long-time Athletic Director Michael Harrington begin splitting the job.
Harrington spent almost 40 years at the College and left the Athletic Department in solid shape and well positioned for the future, according to Azzara. For his part, Harrington called Azzara the perfect person to succeed him. "How lucky are we to have Tom taking over," he said. Azzara originally came to campus for a one-year sports management internship and put down roots. "I've seen the complete transition of this College, both academically and athletically—from delivering mostly two-year degree programs to now a majority four-year institution and from junior college athletics to the NCAA."'
"We have so many state-of-the-art facilities, I just want to build on what we have and strengthen those," Azzara continued. "As the Director of the athletics community, I am constantly working to promote us." The Athletics Department can raise the visibility of the entire College, as well as that of prospective students and alumni. The number of people at Rams' athletic events, including students and alumni, continues to increase, he added.
As the director of the athletic community,
I am constantly working to promote us.
An outstanding staff makes his job easier. "I surround myself with talented people and let them do their thing," Azzara said. "I function as the quarterback and believe in laughter." The department also has been hiring more full-time coaching staff, a trend Azzara wants to continue. He has his own impressive coaching stats: In the 15 years he coached the FSC golf team, from 2001 to 2016, it won eight Skyline Championships. He also coaches boys' high school ice hockey and is an avid golfer.
Among Azzara's goals are to help the College's existing teams continue to grow in popularity and success and increase the visibility of FSC sports on the national level. He would like to expand athletic recruiting beyond Long Island.
FSC athletes face more challenges than students at other colleges; about 90 percent of Farmingdale athletes work more than 20 hours per week and have a full course load, in addition to putting in practice hours and participating in games.
Ensuring that those hardworking student athletes thrive is another priority. "We want the athletes to continue to surpass the rest of the student body in terms of retention, graduation, and grade point average," Azzara said. "We want them to have a great experience while they are here and we want them to graduate." Azzara and his staff have just the tools to make that happen.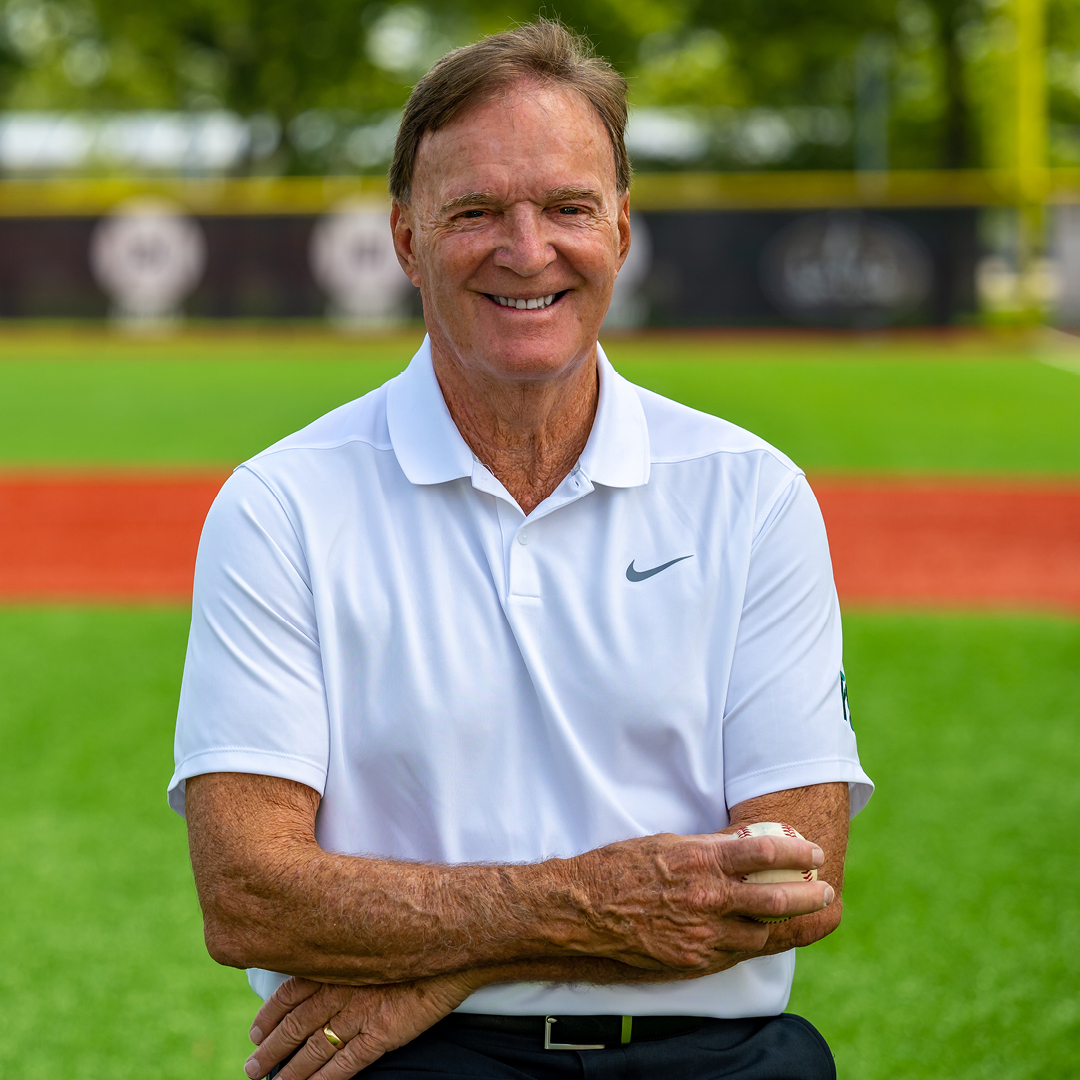 It's no secret why Michael Harrington spent nearly 40 years at Farmingdale State College, including 22 years as Director of Athletics. He couldn't stay away. "I loved the people and the coaches, and I loved going to work every day," Harrington said.
Harrington oversaw a wave of improvements to FSC's athletic facilities over the past 17 years, including $20 million worth of renovations to Nold Athletic Complex, new baseball and softball stadiums, and improvements to the track, lacrosse, and soccer fields. He co-developed the Sports Management minor, which is now a popular major. The planned future campus improvements will only increase FSC's appeal, Harrington said.
Since retiring, Harrington has been playing tennis and golf and spending time with his wife and five grandchildren.