Bragging Points
Chancellor's Graduate Fellowships — grants of up to $5,000 for students who have graduated with a SUNY undergraduate degree, and are continuing their education at one of SUNY's 64 campuses — have been awarded to Theodore Ajuik and Ryan Collins. Ajuik, who holds a BS in Aviation Administration, and Collins, who studied both Computer Engineering Technology and Electrical Engineering Technology, are headed to University at Albany and Stony Brook University, respectively. Ajuik will study for an MBA, and Collins an MS in Computer Engineering.
Nursing students again achieved a 100 percent pass rate on the critical NCLEX licensure exam. Med Lab Science students had a 100 percent pass rate in licensure. Pro Pilot students achieved 100 percent pass rates in pilot certificate, commercial pilot certificate, and instrument rating. In addition, 56 Nursing students completed the Johns Hopkins University Contact Tracers training, helping to reach Long Island's reopening criteria during the COVID-19 pandemic.
Skyline Conference Honor Roll, one of the highest numbers in FSC history. For the Spring 2020 semester, the cumulative GPA for the 299 student athletes was 3.02. Thirteen teams had a cumulative GPA of 3.0 or higher.
The Athletics department had 72 student athletes named to the
SUNY Chancellor Awards for Excellence in Service were presented to Lynn Marsh (Dental Hygiene), Marilyn Flores (Registrar), Joanne Ulrich (Use of Facilities), Bentley Whitfield (English and Humanities), and Tara Zajak (Mechanical Engineering Technology). CARES awards for service to the campus were given to Kevin Murphy (Health and Wellness), Andrew Kalos (University Police), and Marsh.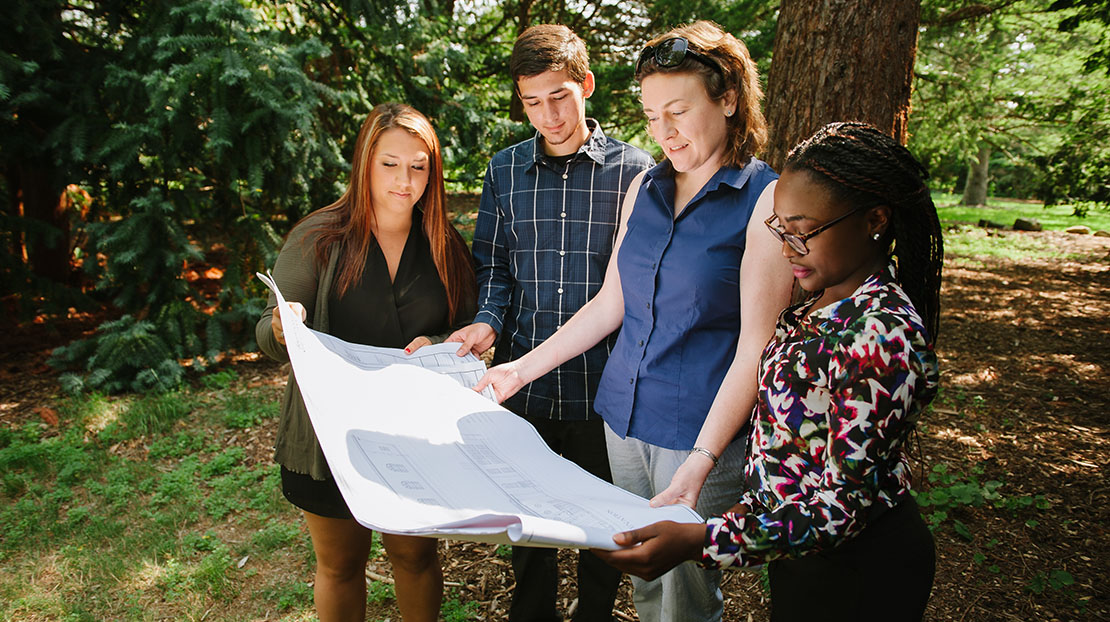 A special award was presented to the Information Technology and Custodial departments.
Small Business Development Center assisted 145 small businesses in receiving $33 million in recovery funding. The SBDC also assisted the Children's Center in a successful application for a federal loan of $190,000 to retain staff during the pandemic.
The
Accrediting Board for Engineering and Technology awarded a six-year reaccreditation for six programs in the School of Engineering Technology. The University in the High School program received accreditation through the National Alliance of Concurrent Enrollment Partnerships. The Visual Communication program was accredited by the National Association of Schools of Art & Design.
The
Orla LoPiccolo, Architecture and Construction Management chair, won the 2019 AIA Long Island Chapter's Archi Educator's Award.
Monica Diamond-Caravella of Nursing and her team won the prestigious 2020 AACN Exemplary Academic-Practice Partnership Award. Luisa Dattoma was honored by the New York Dental Hygiene Association for Excellence in Mentoring.
Codagenix, a clinical stage synthetic biology company located in the Broad Hollow Bioscience Park on campus, received a $2.2 million grant from the National Institutes of Health (NIH) for vaccine research to combat respiratory virus in the elderly.
Dr. Kerry Lutz, associate professor of Biology, was the co-recipient of a two-year, $300,000 EAGER grant from the National Science Foundation. Farmingdale is in partnership with Rutgers University on the grant, which will go to support two undergraduate research interns to perform high-impact research with Dr. Lutz during the fall and spring semesters. The research interns will spend 10 weeks at Rutgers University.