Car-mencement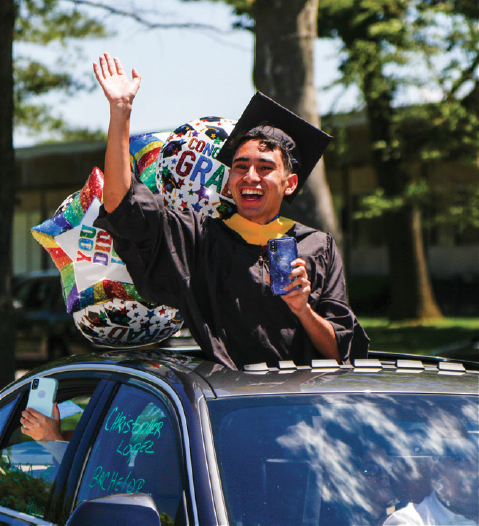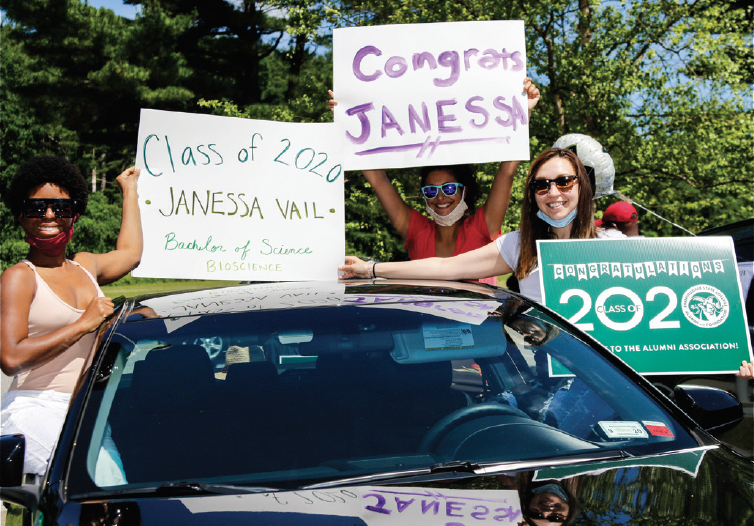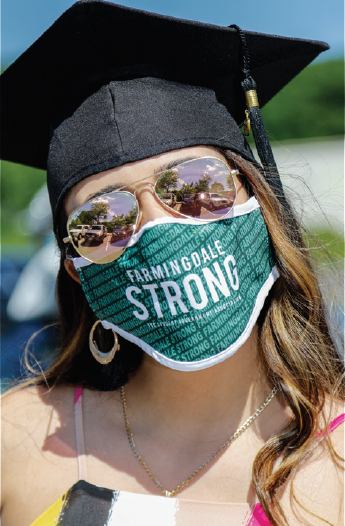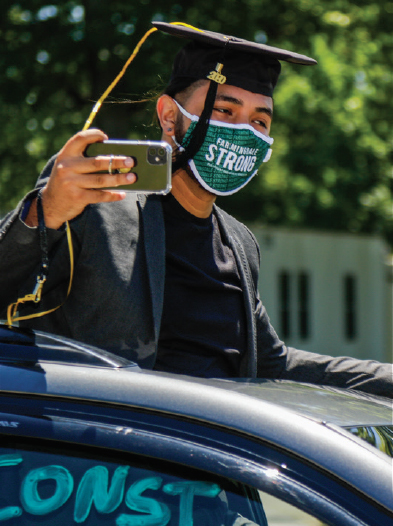 Not even a pandemic could stop FSC from celebrating with a drive-up ceremony.
With the May 2020 Commencement postponed due to COVID-19, Farmingdale administration discussed with students ways in which the milestone could still be celebrated. As a result of these discussions, "Car-mencement" was organized to provide graduates a way to visit the campus one last time as students. Over 300 students drove through the campus in a colorful — and delightfully chaotic — parade, with decorations on their cars and their names on posters. President Nader read each name as the cars rode by. The Office of Alumni Engagement distributed gift bags of FSC memorabilia and over 150 faculty members lined the "CAR-mencement" parade route to cheer the students on.
In a heartwarming story of persistence, one graduate refused to let four decades gone by remain an obstacle to finally getting his degree. Forty years after leaving Farmingdale — with just one class separating him from earning his diploma — Peter Spall, who enrolled in 1979, was awarded his degree in Recreational Leadership based on credits awarded for life experience.