Welcome
Nancy Connors
Vice President for Development and Alumni Engagement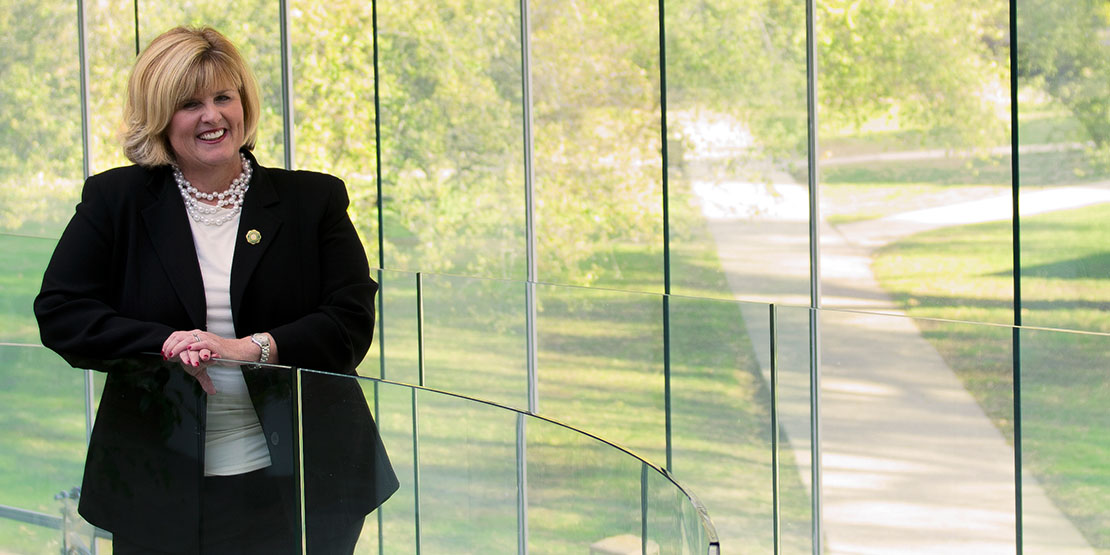 As the new Vice President for Development and Alumni Engagement, Nancy Connors hasn't merely re-branded the office's name—she has overhauled the entire fund-raising effort, one that is literally already paying dividends.
Connors joined the College in June 2017, expanding the focus of what used to be the Office of Corporate Relations to include enhanced plans for alumni relations in the overall philanthropy strategy. She works closely with President Nader, the Farmingdale College Foundation and the Farmingdale Alumni Association to identify and engage alumni leaders, corporate partners, and major donors to support the ambitious needs of a growing campus.
"Farmingdale has so much potential," Connors said. "We have 108,000 alumni who really should be the centerpiece of the fund-raising operation. But this is about more than just fundraising. It is about connecting. Alumni often share stories about professors who changed their lives; friendships that sustained them for decades, or the remarkable and affordable education that prepared them for success. The fabric of Farmingdale State College is woven with thousands of unique stories of transformation."
Connors certainly has the background to make the College a success in this area. She was previously Vice President for Institutional Advancement at St. Joseph's College and Executive Director of Development and Alumni Relations at Adelphi University. She also was a founding partner of Brainstorm Creative Group, a fund-raising, marketing, and communications firm.
"Farmingdale is on such an upward trajectory," Connors said. "Our goal is to make sure we bring as many people as possible along for the ride."