Farmingdale State College
A Letter from President Nader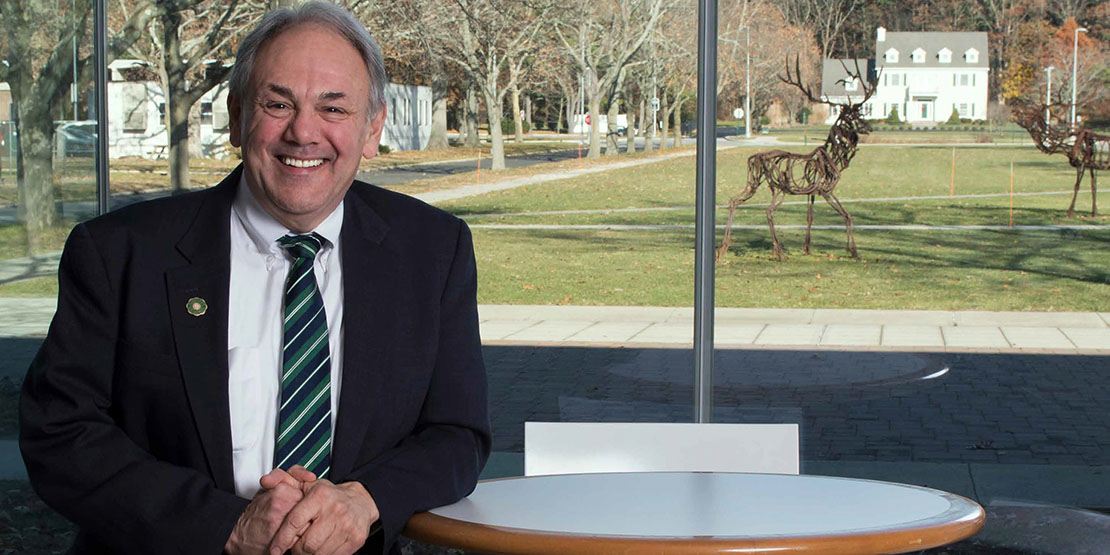 When I first arrived at Farmingdale in July 2016, we immediately created the theme "Powered by Optimism." It not only symbolized my personal philosophy, but also expressed how I felt about our dynamic, thriving campus. Certainly there is a lot for our students, faculty, staff, and alumni to be optimistic about.
Our enrollment is robust. We are the State University of New York's fastest growing college, and one of its most diverse campuses. This is truly a testament to the value delivered by our academic programs and our place as an engine of opportunity. Given the strength of our instruction, the modernization of our campus infrastructure, and our remarkable students, it's no wonder we refer to ourselves as Selective, Inclusive and Thriving. Most important are the results. Our students have extraordinary success in gaining employment in high-paying positions right here on Long Island. You will read and see all of that in the pages that follow.
The important economic impact we have on the Long Island region, our enhanced public profile, and the partnerships we create with local businesses all benefit our current students and our graduates. All of us can be proud of being members of the Farmingdale family.
I have met hundreds of alumni in my time here. I look forward to hearing even more from them. The alumni are justly proud of their alma mater and its rich history as part of the fabric of Long Island.
I hope you enjoy this very first issue of FSCNow. Our vision and aspirations are clear: new academic programs, new buildings, continued aesthetic improvements, enhanced student engagement, and a comprehensive fund-raising effort to match our ambitions. Realizing this vision will give the College a bright future that builds on its remarkable past.
Please join us as we strive to make Farmingdale even better. With all of our achievements and our progress, there has never been a better time to be "Powered by Optimism."

John S. Nader, PhD
President, Farmingdale State College