Bragging Points
The Renewable Energy and Sustainability Center received $790,000 in state funds to create new certificate programs in partnership with public and private industry. The College will develop offerings in environmental sustainability, including wind power, as well as in hybrid vehicles, and natural gas. The announcement was made by Lt. Governor Kathy Hochul and SUNY Chancellor Kristina Johnson at a ceremony on campus. The funding is part of the state's Climate Jobs NY work force training program.
Money Magazine ranked Farmingdale on its 2018 list of Best Colleges for Your Money. Washington Monthly - #1 in U.S. in net pricing, and #34 best value at baccalaureate-granting colleges. Lend.edu - #46 among 500 in least ParentPLUS Loan debt, lowest on LI, 2018-19. The U.S. News and World Report ranked Farmingdale #7 in the category of best public colleges in the North.
Joseph Clabby became the sixth honoree inducted into the Aviation Hall of Fame. Clabby has been an adjunct professor of aviation for 14 years, following a 25-year career with the U.S. Marine Corps and the U.S. Army. A security team leader at JFK International Airport, he is the CEO of Corporate Loss Prevention Associates, a company he formed in 1980 that provides security officers, security services, and screening equipment to more than 90 carriers in the U.S.
Skyline Conference Championships in golf, women's soccer, men's outdoor track, and women's outdoor track during the 2017-18 season. Kristy Nix was named Skyline Coach of the Year in volleyball while Keith Osik (baseball) and Chris Mooney (women's basketball) joined the 300-win club. There were 102 FSC student-athletes named as Skyline Scholar Athletes. Overall, 136 student-athletes compiled a 3.0 or higher, the most ever.
Athletics teams captured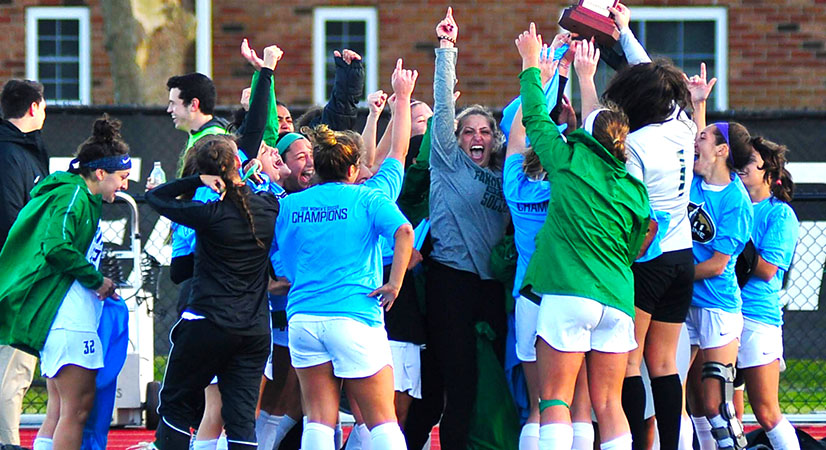 Robert Seyler, instructional support specialist in physics Solomon Ayo, secretary in the School of Arts and Sciences Denise Botiglione, secretary in the School of Engineering Technology Peggy Sullivan, and secretary in Mechanical Engineering Technology Tara Zajack were named winners of the CARES Award at the fall 2018 Convocation. The award is presented annually to the faculty, professional staff, and classified staff for service to the community. CARES stands for Commendation and Recognition for Exceptional Service.
Adjunct associate professor in Mechanical Engineering Technology
Small Business Development Center was recognized by the U.S. Small Business Administration with an Excellence and Innovation Award presented during National Business Week. The SBDC, headed by Erica Chase-Gregory, was honored for its programs in supporting the development of entrepreneurs.
The
Chancellor's Awards for Student Excellence were presented to Robert Adolfsen, Mechanical Engineering Technology; Bradley Correia, Nursing; Emily McCue, Nursing; Daniel Parks, Mechanical Engineering Technology; and Matthew Schinasi, Applied Psychology.
Roller Hockey Club repeated as winners of the National Collegiate Roller Hockey Association Division-I national championship. The team went 7-0 and outscored its opponents 62-4 in the tournament, which was held in Fargo, N.D. Farmingdale is one of only four such programs to become a repeat champion in NCRHA history.
The
National Science Foundation awarded FSC and Dr. Erwin Cabrera, associate director of the RAM program, a grant of nearly $300,000 to provide underrepresented minority PhD students with training in pedagogy and classroom teaching experience. The grant will also fund technology enhancements in innovative teaching practices and laboratory materials as well as improve the College's capacity to mentor and support PhD students in STEM fields. This is the first direct grant FSC has received from NSF.
The